Choose the protection cover your needs.
Lockton Wattana provides personal protection for our customers in Thailand. We look after their assets, health and welfare at home and abroad. Our range of personal insurance includes motor insurance, household insurance, travel insurance, golfer insurance, personal accidental & health insurance.
1. Golfer Insurance
2. Health Insurance
3. Motor Insurance
4. Personal Accident Insurance
5. Household Insurance
6. Travel Insurance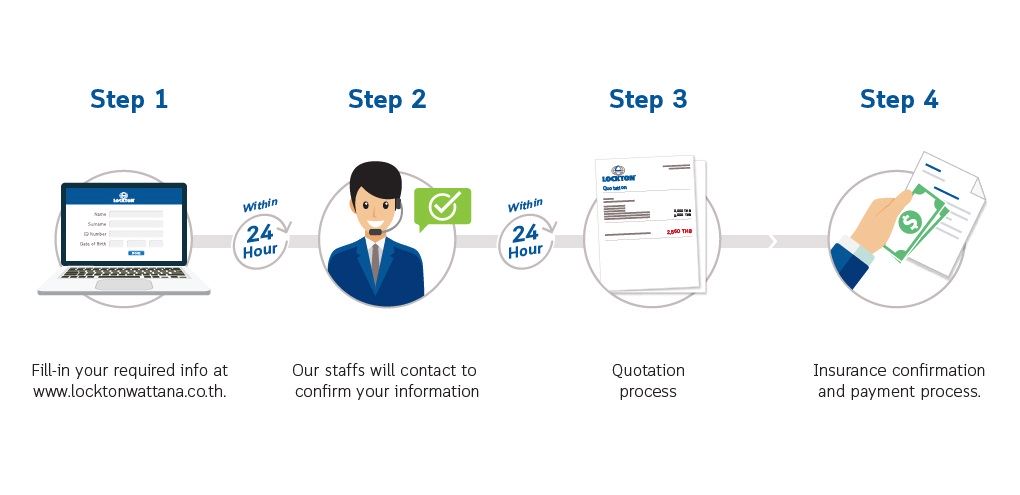 Lockton Wattana provides you various payment methods for your conveniences. All paid customers will receive our SMS notification and confirmation after your payment transaction is done successfully. 
1. Credit Card. We accept only VISA and MasterCard. 

2. Counter Payment (with our Payment Form).

3. ATMs (with our Company Code)
Bangkok Bank (COMP CODE 32050)
Kasikorn Bank(COMP CODE 32050)
TMB Bank (COMP CODE 2346)
4. Mobile Banking & Internet Banking – only Bangkok Bank and Kasikorn Bank. 
You must select insurance / assurance bill payment by searching for Lockton Wattana account by using 16 digit references. You will then fill-in the payment amount in the following, and confirm your payment at the final step.