Expert in marine hull, cargo and liability risks.
Peace of Mind
Lockton's Marine specialists offer a wide range of services, and we design insurance solutions for all types of marine hull, cargo and liability risks.

As a Lockton client, you will have the security and peace of mind expected from a company that enjoys well-established relationships with the world's leading maritime insurers, including Lloyd's underwriters and leading protection & indemnity clubs.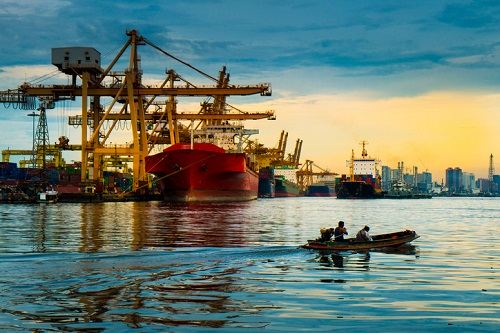 Our goal at Lockton is to provide complete marine insurance services to meet all of your needs even in this growing and innovating industry. With direct access to international and local insurance markets we have built an enviable reputation for delivering risk solutions to meet the needs of our clients.
Our experienced team works closely with a wide range of clients, including ship owners and operators, charterers, marine contractors, equipment lessors, institutional investors, port authorities, terminal operators, marina operators, owners of super yachts, ship builders and ship repair yards.
You benefit from the expertise of our Marine specialists in:
Our cargo specialists are leaders in their field. You benefit from their experience in dealing with all aspects of cargo insurance coverage, including:
Guaranteed outturn for bulk liquids and cargo
Bailees liability
Carrier's legal liability
Project cargo including delay in start up
Commodities
Stock throughput
Sub-Sea and offshore equipment
Inland transit risks
Hull & machinery
Protection & Indemnity
Charterers liability
Marine general liability
Port authority/terminal operators liabilities including wharfingers/stevedores liability
Port authority/terminal operators property, equipment and business interruption
Builders risks insurance/ship repairers liability
War and terrorism cover
Yacht and pleasure craft insurance
Marine Risk Management is always required under Project Cargo or in some special type of cargo or marine operation. Our team will advise our clients on all steps in complying with the requirement of survey warranty under their insurance requirements.

Suradee Malaiarisoon
Senior Director – Major Accounts


 +66(0) 2635 5000 Ext. 6101


 Suradee@asia.lockton.com