Lenders Insurance Advisor (LIA)
We provide proactive insurance solutions to cushion your project financing
Have you checked whether your collateral project insurances are comprehensive and up-to-date?
Specialized Services as LIA
As LIA, Lockton Wattana provides an exclusive insurance advisory work to the Lenders of major projects.

Looking at risks from the Lenders' point of view, we conduct a thorough analysis of the project exposures to make a full assessment of the hazard to which the project is exposed. This becomes the basis to review the borrower's project insurance program, ensuring compliance with the loan agreement and other project documents.

We assist in developing appropriate insurance grids including a schedule of minimum insurance requirements for incorporation into the project financing agreements and the security documentation.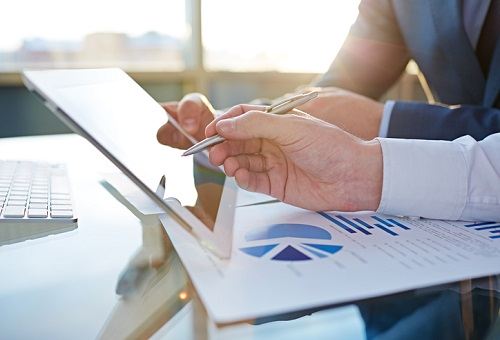 Experienced Professionals
Our professional experts will assist in reviewing the scope and details of the insurance program procured by the borrower (and/ or their insurance brokers). We will assess whether:
all the insurances for the project as required by the Lenders have been obtained.
they conform to industry standards for insurances of similar businesses.
they satisfy the specific insurance requirements under the loan agreement and other project agreements.
they properly protect the insurable interest of the Lenders.
Included in our services are:
review of project contracts and other relevant project documentation and assistance in documenting project's insurance obligation in the credit facilities agreement and in contractor's and supplier's agreements.
review of the financial integrity and creditworthiness of insurers and reinsurers participating in the project's insurance program.
Lockton Wattana Advantage
Our long years of Lenders' advisory experiences to local and international Lenders enable us to identify potential bottlenecks and gaps in covers and suggest proactive solutions. We specialize in infrastructure funding and in power projects – both conventional and renewable – from mega hydro power and combined cycle projects, solar, biomass and wind power, including IPP, SPP, VSPP projects.

We focus on important issues for lenders and assist in the timely achievement of financial close for a Project. Working with wide and varied projects has allowed us to develop efficient working relationships with lenders, major law firms and other advisers.

We also provide independent evaluation of risk exposure and assessment of insurance programs to industrial conglomerates and multi-national corporations.

Suradee Malaiarisoon
Senior Director – Major Accounts


 +66(0) 2635 5000 Ext. 6101


 Suradee@asia.lockton.com