We design a customized program that fits your specific needs.
Lockton Wattana specializes in insurance needs of affinity groups, associations and franchises. We are expert in custom tailoring, implementing and managing insurance solutions for groups of all types and sizes. We serve a wide array of industries ranging from financial institutions, transportation and franchise businesses to fraternal organizations and common-cause groups.

We are your business partner and trusted advisor. We take great pride in our ability to develop unique products, leverage buying power, deliver superior services, build comprehensive marketing campaigns and deliver on your value promise for your members or customers.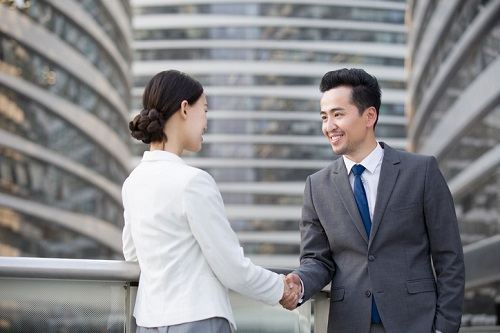 Our team of licensed, trained sales representatives has one mission: deliver the right insurance consultation for every member, every time.

Our seasoned sales representatives will study your industry, which allows us to bring relevant context to every customer conversation. Working as a trusted advisor, we focus heavily on listening to the individual needs of each customer – and incorporate the learning into our recommendation ― to deliver an insurance solution which your members will value for the long-term.
We believe great marketing campaigns start with a great idea.

Our marketing campaigns reinforce your value proposition by driving awareness about the benefits of your insurance program with your member base. We know that no two members are the same, so we craft relevant marketing messages in order to reach a diverse audience with the right message at the right time. We set goals and measure our performance, giving you the confidence that your insurance program is supporting your organization's broader mission.
When you make a phone call to a company, isn't it nice when you can actually speak with a person?
We offer you a dedicated, industry-specific customer service team to answer calls. Your member will never have to deal with automated receptionists or transfers. They will value the relationship they develop with our representatives with the confidence that great attention is given to every detail, every time.
Your members will appreciate how easy we are to work with.
Members will enjoy prompt attention to all details of program administration. The level of service is  designed to deliver a valuable experience with members at every turn.
Our passion includes a promise to eliminate the headaches and obstacles typically associated with customized insurance programs – and our approach to program administration is no exception.
You will have a single point of contact with the authority to manage and optimize every aspect of your program.
Our program executives control all aspects of your program and its many moving parts. We start by setting a vision for your program then identify strategies that bring that vision to life. It is our ability to quickly identify and adjust any variable of your program.
We strongly believe in establishing and measuring program goals. As you'd expect, we put those goals and objectives on paper and hold ourselves to the highest standards of return. Few of our competitors voluntarily initiate such scrutiny. Yet, we think you'll appreciate our transparent approach— from goal setting to ongoing performance reporting — we're always evaluating ways we can maximize program value for your members.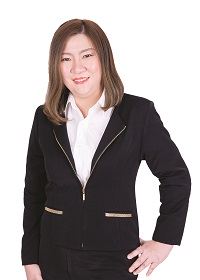 Ganogtrinn Itthiboonmee
Director – Affinity and Personal Line Department


 +66 2635 5000 Ext.4000


Ganogtrinn@asia.lockton.com
Wirayut Denlumpai
Senior Department Manager – Affinity and Personal Line Department


+66 2635 5000 Ext.4100


Wirayut@asia.lockton.com